AWS Certified Cloud Practitioner
Exam Guide

Build your cloud computing knowledge and build your skills as an AWS Certified Cloud Practitioner (CLF-C01) 

Develop proficiency in AWS technologies and validate your skills by becoming an AWS Certified Cloud Practitioner
Key Features
Develop the skills to design highly available and fault-tolerant solutions in the cloud

Learn how to adopt best-practice security measures in your cloud applications

Achieve credibility through industry-recognized AWS Cloud Practitioner certification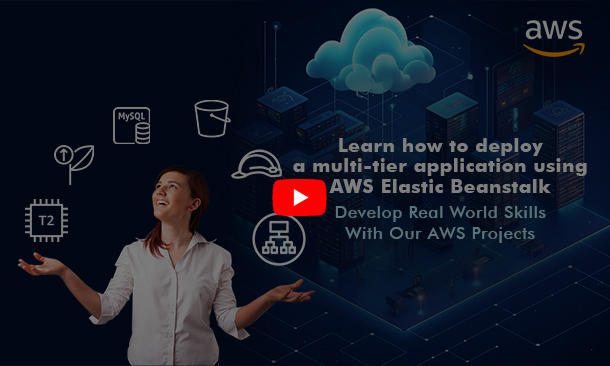 Master AWS Elastic Beanstalk: Deploy a Powerful Multi-Tier PHP Application Effortlessly

Welcome to AWS Projects, your gateway to gaining practical experience and honing your technical skills with AWS technologies!
Brent S
It's a well-structured course and covers all the core topics. The instructor explains concepts really well and is highly articulate. I have learnt a lot from this course and well prepared for the exam. Thanks
Shobana Athiappan
This course is PERFECT ! I passed my practitioner within 2 days of preparation using this. The best strategy is practice practice practice… Also , focus more on AWS CloudWatch, AWS GuardDuty, AWS CloudTrail, AWS Config, AWS Trusted...
Bruce Werner
The course had good information that definitely helped me to pass the exam. My only disappointment was that the first three exams had very minimal information in the explanations. The last two exams had very good explanations...
Check your inbox to confirm your subscription